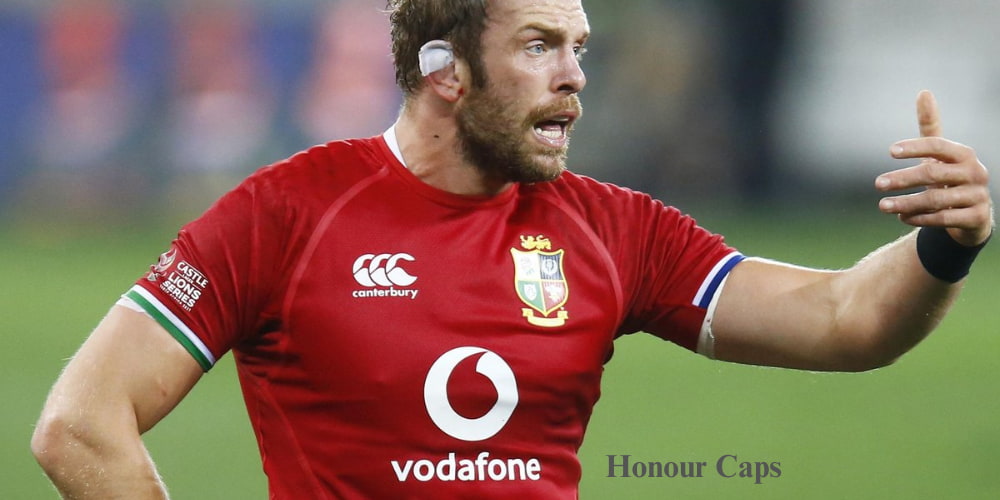 From making a mark in the under-18 and under-21 levels to captaining his nation's team in the grandest stages of rugby, the journey of Jones in Welsh Rugby is nothing short of a fairy tale. Let's dive deep into the achievements and challenges of this Welsh legend.
Rising through the Ranks: Early Years
Jones first donned the Welsh jersey at the under-18 and under-21 levels. His prowess was evident when he played a pivotal role in the Grand Slam victory at the 2005 under-21 Six Nations Championship. He wasn't just another budding player; he was a future star in the making.
Debut and Initial Years: Making a Mark
In 2006, Jones made his senior debut for Wales during the summer tests. The journey was not always smooth; initial losses to Argentina were offset by a memorable win against the Pacific Islanders. His adaptability was showcased when he transitioned from playing flanker to locking in a match against Canada, a position he then owned.
World Cup Experiences
2007 was a roller coaster of emotions. Scoring in warm-up matches and during the World Cup pool games, Jones showed promise. However, Wales faced disappointment, not progressing past the pool stage. 2015 was another significant year; Jones celebrated his 100th appearance during the World Cup quarter-finals against South Africa. The result was not in Wales' favor, but Jones had cemented his place as a cornerstone of Welsh rugby.
A Leader Emerges: The Captaincy Era
2008 was a significant year, marking Wales' first win at Twickenham in two decades. Achieving their second Grand Slam in four years in the Six Nations Championship was a testament to their prowess, with Jones playing an integral role. In 2009, Jones was honored to captain the Welsh side, becoming the 126th player to do so, a responsibility he would take on numerous occasions in the years to come.
Challenges and Triumphs: Personal and Professional
Throughout his career, Jones faced challenges both on and off the field. From injuries to personal losses, like the passing of his father in 2016, his resilience was tested. Yet, he always returned, stronger and more determined. In 2017, Jones took over captaincy duties from Sam Warburton for the Six Nations, leading his team with determination.
Historic Achievements and Recognition
2019 was a monumental year for Jones. Not only did he captain Wales to a Grand Slam victory, but he also earned the title of Player of the Championship. That year, he became Wales' most-capped player, a testament to his longevity and excellence in the sport. By 2020, Jones set records on an international scale, surpassing Richie McCaw's record for the most international appearances.
Farewell to a Legend
In May 2023, after an illustrious career filled with ups and downs, records, and countless memories, Jones announced his retirement from international rugby. The game may have lost one of its brightest stars, but the legacy Jones leaves behind will inspire generations to come.
As Jonathan Davies aptly put it, referring to Jones as "the greatest ever" Welsh rugby player, we can't help but agree. Thank you, Jones, for the memories.